Andy Mortimore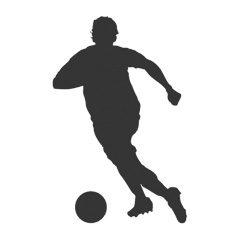 | | |
| --- | --- |
| Name | Andy Mortimore |
| Birthday | December 31, -0001 |
| Age | 2023 |
| Position | Batsman |
| Appearances | 0 |
| Runs | 0 |
| Wickets | 0 |
| Joined | May 1, 1992 |
| Hometown | |
Profile
Andy Mortimore by David Wood, May 2014
Having braved flames, toxic gases and collapsing floors, Andy Mortimore has survived many fires in his work as a fireman and battles on as a high order aggressive batsman for Rainham Cricket Club.
The former Howard School pupil showed a growing interest in cricket as a boy and joined Rainham Colts where he received coaching and gradually developed into a promising batsman. He advanced to the senior teams in 1993 and had a modest start with a highest score of 23… in 1993 and 21 in 1994. In 1995 he really showed his aggression as an opening batsman with an amazing 122 for the Chairman's XI against the President's XI and hopes were high that he would develop into a First XI top order batsman but when he got a job in the fire brigade cricket took a back seat and his availability and batting suffered.
Joining the Kent Fire Brigade Andy's appearances for Rainham became fewer in forthcoming years although he did make periodic appearances for the brigade cricket team which gave him some status in the workplace. By working unsociable hours and weekends he wasn't able to play for Rainham as much as he would have liked but he still made useful contributions when he played. In 1996 he scored a total of 599 runs and followed this up with a magnificent 94 in 1997. From this point Andy scored fewer runs and made fewer appearances as his work took preference after which he married his girlfriend Louise. His periodic performances still allowed him to obtain a reasonable average of 24.71 in 1998 and 24.5 in 2006 when he hit a brilliant 84 in one match.
For most of the time Andy turned out for the Second XI but in more recent years he has performed for the Third XI and this paid off in 2013 when he scored 477 runs with an average of 25.1 and had several very useful performances which played a big part in the team's promotion to a higher division.
Overall, Andy has scored 4,335 runs for Rainham which includes 13 fifties and one century. Although he doesn't bowl he is a reasonable fielder who can be relied upon to take catches. He has taken a total of 61 catches for Rainham so far.
As a married man with a wife and a young daughter, Andy still plays a limited number of games for Rainham but it's hoped that in 2014 he will participate in more games and make valuable contributions as the club progresses.