Chris Newman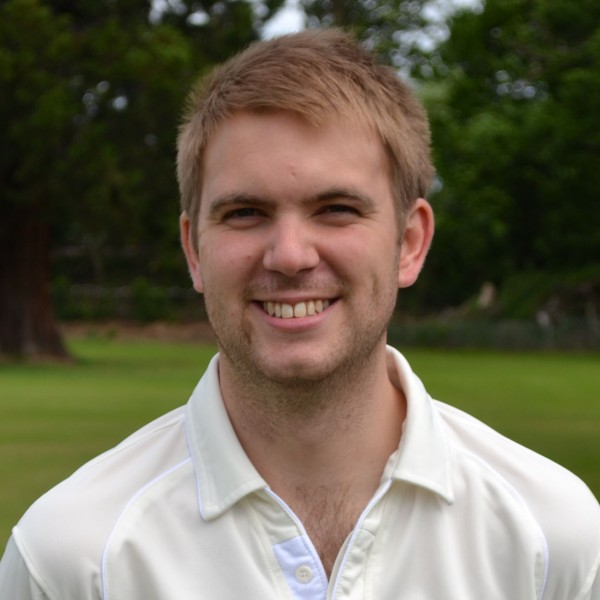 | | |
| --- | --- |
| Name | Chris Newman |
| Birthday | June 8, 1986 |
| Age | 37 |
| Position | Batsman/Bowler |
| Appearances | 0 |
| Runs | 0 |
| Wickets | 0 |
| Joined | January 31, 2015 |
| Hometown | |
Profile
Chris Newman – "All in the Family" by Dave Wood, June 2014
Born into a cricketing family on June 8th, 1986, Chris Newman followed the family tradition and joined Rainham Cricket Club where he has excelled mainly as a Second and Third XI all-rounder.
After attending Rainham Mark Grammar School where he succeeded academically, Chris learnt his cricket in the colt's before appearing in the senior teams, making his first appearances in 1999. After several creditable performances which included 35 wickets in 2002, Chris hit form in 2003 when he scored 53 for the Second XI against Mackland Arms and took 6-20 in 11 overs against Bobbing Court for the Second XI. In the 2003 season Chris took 41 wickets and scored 240 runs with a batting average of 15.
During the early part of the millennium Chris did not play a great number of games due to his studies at the University of Reading but he hit form in 2008 with 85 not out against Gore Court. He also took 5-29 against Old Williamsonians for the Second XI and 5-48 against Hunton and 4-19 against Belnor for the Third XI. This led to a very good season in 2010 when he scored 428 runs with an average of 18.6 and took 38 wickets. This included his maiden century with 108 against Pluckley in an innings which included 20 fours. He also scored 60 against Bobbing Court & Lower Halstow and 41 against Holborough Anchorians. During the same season he took 5-19 against High Halstow and 4-18 and 4-56 in the two matches against Willesborough for the Third XI. His best bowling display of 2010 took place against Frindsbury when he took 6-29 but all in vain as Rainham lost after being dismissed for 34 runs.
In 2011 Chris had his best season bowling when he took 49 wickets but his appearances for the club became more periodic and he did not obtain the success of earlier seasons. In 2012 he only had four innings but managed to score his second century and ended the season with 207 runs and an average of 25.87 which beat his previous best average of 22.53 in 2009. His bowling had a few successes with 3-33 against Addington and 3-42 against High Halstow for the Second XI but he didn't take as many wickets as in previous seasons.
Known as 'Weasel' to the other players, Chris Newman is a medium pace seam bowler who comes off a fairly short run and can be very effective on green wickets, while as a batsman he can accumulate useful scores. Because of his bowling he tends to bat down the order in some games which has limited his chances of scoring more runs. He is also a reasonable fielder who already has 84 catches to his credit.
Now working for A4G Solutions with a lot of free time interests which includes football and going out with his girlfriend Charlotte Foston to whom he got engaged in April 2014, Chris still plays cricket fairly regularly and has already taken 13 wickets in the 2014 season. He now divides his time more between cricket and other activities like flying at Elstree, holidaying in places like India or visiting high class London restaurants with Charlotte Foston.
Overall, Chris Newman has taken 406 wickets for Rainham with an average of 18.94 and has taken five wickets or more in a match ten times. He has also scored 2,746 runs with a batting average of 13.73. This has included two centuries and six half centuries. Therefore, during the periods when he has turned out for the club Chris has proven to be a more than useful player who will probably experience even greater success in the future. In the meantime, Chris is living life to the full and is taking on more responsibilities as his life progresses.