Chris Small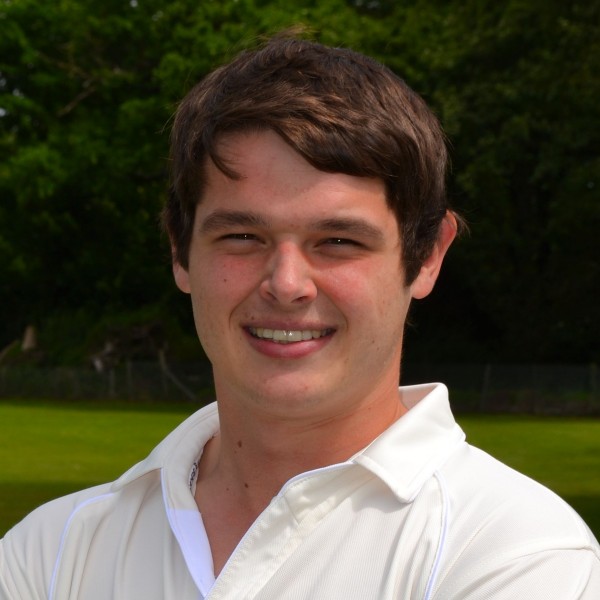 | | |
| --- | --- |
| Name | Chris Small |
| Birthday | January 1, 1986 |
| Age | 37 |
| Position | Bowler |
| Appearances | 0 |
| Runs | 0 |
| Wickets | 0 |
| Joined | January 31, 2015 |
| Hometown | Rainham |
Profile
Chris Small – "The Only Way is up" by David Wood, May 2014
He may not always bat in the top half of the order and he may not always get a long bowl, but Chris Small has learnt how to get success with some stunning performances for Rainham Cricket Club since he came on the cricketing scene.
Having attended the Howard School where he shone as a sportsman, the young Rainham boy made his way to Berengrove Park where he performed for the colt's section and made his first appearances for the senior teams in 2003. It wasn't until 2006 that he began to establish himself with useful performances as an all-rounder for the Second and Third XIs. His early successes included 25 runs against Yalding and 3-9 against Sherwood for the Second XI and 20 for the Third XI against Littlebourne. During the 2006 season he managed to score 267 runs in 35 innings and he took 41 wickets with a best performance of 5-15 which caused the selection committee to start taking notice of him.
In 2008 Chris showed a marked improvement in his batting scoring 874 runs at an average of 20.8 with a memorable 50 against Ashford which he struck off only 43 balls. This set him up for the following season when he hit 1,148 runs with an average of 26.69 and a highest score of 77. He played some important innings with 53 not out against Orpington, a lightning 53 against Earlswood Strollers off 40 balls, 50 against Ashford for the First XI, 64 against Bobbing Court & Lower Halstow and 45 against Old Williamsonians for the Second XI. During the same season he took 69 wickets with a best performance of 5-30 against Ashford. He also took 31 catches which reflected the excellence of his fielding.
In 2011 Chris hit batting form again striking 758 runs with an average of 26.13 and also took 42 wickets with his medium pace seam bowling. This form continued in 2012 when he hit 601 runs in only 21 innings. This included his maiden century with 102 against Betteshanger Colliery for the First XI in an innings that included sixteen fours and three sixes. This league innings helped Rainham recover from 106-4 to 269 in a memorable performance.
In 2013 Chris hit the clubbing and drinking scene with people like Aaron Hawkins and other Rainham members. During the summer he only made 15 appearances for the club but he still had successes hitting a memorable 71 for the Second XI against Catford Wanderers and a very good 50 against Bromley Town for the First XI which helped Rainham recover from 97-5 to 150-6 and win the game. He also took 28 wickets with a best performance of 5-36.
With a long way yet to go in his cricketing career, Chris Small has done remarkably well for Rainham scoring 4,730 runs with an average of 20.04 and he has taken 315 wickets and a remarkable 130 catches. This is no mean feat for a youngster who is improving all the time.
In February 2014 Chris met his present girlfriend Danielle Hicks which has meant more social engagements, but the young 22 year old mechanical engineer who works for Southern Water will hopefully turn out regularly for Rainham during the 2014 season and score more runs and take wickets to help Rainham get into a higher division of the Kent County League.