Chris Taylor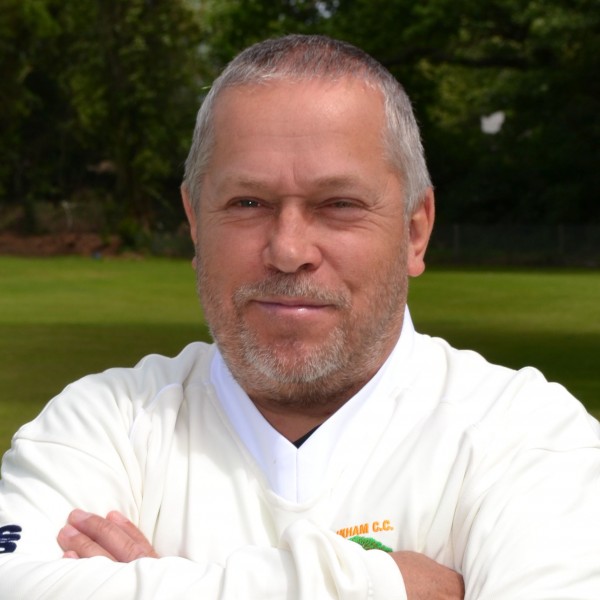 | | |
| --- | --- |
| Name | Chris Taylor |
| Birthday | January 1, 1986 |
| Age | 37 |
| Position | Batsman / Wicketkeeper |
| Appearances | 0 |
| Runs | 0 |
| Wickets | 0 |
| Joined | January 31, 2015 |
| Hometown | Rainham |
Profile
Chris Taylor – "Small Man with Big Achievements" by David Wood, May 2014
A man who takes his cricket very seriously, Chris Taylor has turned out for his club for twenty years and has reached great heights in the statistics list, making important contributions to all the teams at Rainham Cricket club.
At 50 something years old the baby faced, chubby little man from Hurst Place in Rainham attended Woodlands School as a boy and later became known as a wicket-keeper batsman with Gillingham. He played for his local club up to 1993 then made the decision to join Rainham. He started well with his new club hitting 103 runs in three games being not out in one innings with a batting average of 51.5 and a highest score of 44. He also showed his prowess as a wicket-keeper with numerous creditable performances.
Although his batting is sometimes regarded as a little unconventional as he swats, pulls, pushes, flicks and slogs the ball around the cricket ground with great effect, his exceptionally quick eye and attacking approach has consistently enabled him to score a hat full of runs with a total of 11,921 in his Rainham career so far. According to the club statistics he scored his first century with 116 not out in 1999 and since then he has hit four others.
Scoring his first 1,000 runs in 2000 mainly for the Second XI, Chris Taylor repeated the feat in 2001 with 1023 runs at an average of 44.47. From that point to the present day he has hardly experienced a bad season which is quite remarkable. In 2004 he surpassed 5,000 runs for Rainham Cricket Club.
One of his highlights during the early part of the millennium was his magnificent 117 not out against Goudhurst for the Second XI which is his highest score to date and his partnership of 153 with Tom Kearney against Milstead in 2002 when he hit 51 runs off 90 deliveries.
Chris Taylor's best period took place from 2006 to 2008 when he scored over 1,000 runs for three consecutive seasons after which he still managed to make important contributions with his most recent being in 2013 when he scored 811 runs which included six half centuries and a batting average of 33.79 mainly for the Third XI for whom he now plays.
On the field of play Chris has had his bad moments as well as good ones. In one match he got struck in the mouth with the ball which resulted in expensive dental work which changed his facial appearance and since then he has tended not to smile very much.
As a regular player for the Second XI in the Reader's Mid-Kent League and later in the Kent County League, Chris Taylor has experienced a lot of success for his club and his batting has played a very big part in this.
As a wicket-keeper Chris has a sound record with 262 catches and 113 stumpings and turned out regularly behind the stumps for the Second XI under the captaincy of Kevin Waters when the team experienced a great deal of success. Many people forget that he has also taken 42 wickets for the club as a bowler with a best performance of 6-66 in 2012.
Off the field of play Chris has played a major role in the organisation of the club. He took over as fixture secretary in 2001 and has held the position ever since. He also served as the Rainham Mid-Kent League representative and has also played a part in the coaching of the colts, in organising their matches and in preparing wickets and working on the ground at Berengrove Park.
In 2014 Chris had the opportunity to experience a holiday of a lifetime when he visited Australia to watch England in an international Test Match cricket series. While there he publicised Rainham Cricket Club with a huge SOS banner in the club colours requesting support in building a community pavilion at Berengrove Park. He also had the chance to play in a match at the Don Bradman Oval and although he only managed to score six runs he enjoyed the experience.
Although Chris showed concern over his weight in 2013 which resulted in him attending a boot camp where he lost 10 pounds, he remains a leading figure in the Third XI and holds third position in the present list of Rainham run getters. He isn't as nimble as he used to be but he wears his Rainham shirt with pride as he continues to score runs and promote Rainham Cricket Club to the full.