Neil McCue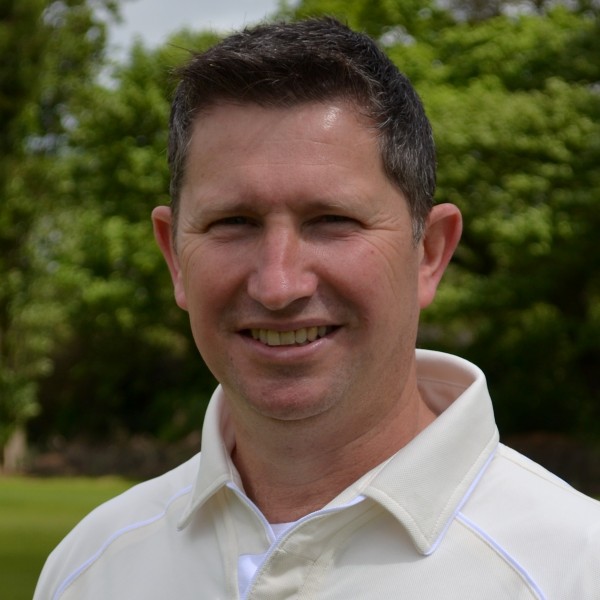 | | |
| --- | --- |
| Name | Neil McCue |
| Birthday | December 31, -0001 |
| Age | 2023 |
| Position | Batsman |
| Appearances | 0 |
| Runs | 0 |
| Wickets | 0 |
| Joined | May 1, 1994 |
| Hometown | |
Profile
Neil McCue – "Gifted All Rounder" by David Wood, May 2014
Ranked as the team's leading player for many seasons, he starred with both bat and ball and led by example both on and off the field of play with an air of stability and a huge amount of natural ability.
Son of former local Medway batting superstar Geoff McCue who began playing for the Second XI in 1994, Neil McCue also joined Rainham after his former club Gillingham had folded. It became obvious from the beginning that he had exceptional ability and he proved to be an immediate hit with 51 not out in an opening stand of 154 with Keith Morris against Holborough Valley. He followed this up with 66 against Nonington so that by the end of his first season he had scored 407 league runs with an average of 33.92. He later scored his first century with 103 not out against Gravesend in 1996. He also scored 108 against Belvedere and 100 against Burbage on the club tour of Shropshire.
As a bowler Neil didn't take huge numbers of wickets but he held batsmen down with accuracy and made vital breakthroughs. In one game against Addington he took 3-2 in 11 overs and reduced the Maidstone outfit to 67 all out after scoring 96 in a total of 232-8. He also took 5-10 in the same season against Ditton and scored 119 not out against Bapchild. These quality performances demonstrated his value to Rainham.
In 1996 Neil scored 1,123 runs with a batting average of over 66 and he took 48 wickets during an exceptional season. He followed this up with 793 runs with a batting average of 52.87 and 31 wickets in 1997.
One of Neil's best innings took place against Macknade in an East Kent League game in 1998 when he was left stranded at the end of the innings on 135 not out, his highest score for the club after making a brave attempt with Dave Wood to reach a target of 287. Wood got out for 24 just before the end and Rainham finished on 243 after a stand of almost 100 for the ninth wicket which seriously challenged the home side after Rainham had been in a hopeless position. He also impressed with an innings of 62 in a second wicket stand of 120 with Dave Wood who also scored 62 against Tenterden later that season. In 1998 he obtained further success with 79 runs and 5-26 against Sherwood. Performances like these rapidly made him the leading First XI player.
At the close of the nineties Neil took the opportunity to play at a higher level when he joined Whitstable and played for their First XI in the Kent League Division One. Wanting a greater challenge he performed successfully, mainly as a bowler until the end of the 2001 season. However, after Rainham won the Mid-Kent League Championship and got promotion to Division Three of the Kent League Neil returned and played a big part in promotion to Division Two in 2002.
Neil had some very good performances in 2002 with his best being against Catford Wanderers when he scored 37 in a total of 129 then followed it up with 4-34. This performance had particular significance because Catford were 80-1 with 19 overs remaining when Neil struck. During the same season he hit a very good 71 not out against Broadstairs in the semi-finals of the League Cup, 77 against Catford Cyphers and 58 against Old Wilsonians. Overall, he scored 627 runs that season with a batting average of 44.79 and he took 21 wickets.
In 2003 Neil continued his good form and helped Rainham to get within a whisker of promotion to Division One. He had a roaring start to the season with scores of 63 against Gravesend, 109 against Old Colfeians, 62 against Chislehurst & Sidcup, 79 against RACS and 77 against Sidcup, ending the season with 616 runs with a batting average of 36.24 and 27 wickets.
In 2004, for the first time in his stint with Rainham Neil's successful performances were more sporadic as he experienced a lean season. His only two major performances were against OD CUACO when he scored 69 and against Chislehurst & West Kent when he took 6-48. With waning interest Neil made the decision to retire and become a full time family man. Sadness marked his departure as he had made such a big contribution to the First XI with both bat and ball. Overall, he scored 6,101 runs which included 9 centuries and 48 half centuries with a batting average of 43.58. He also took 248 wickets with a best bowling analysis of 6-35 and 63 catches.
In 2013 Neil made a surprise return to the club with a century in his first game against Rodmersham for the Second XI followed by 15 against Westgate for the First XI, but these were to be his only performances. Having already played for the First XI at the beginning of the 2014 season with a half century in his first appearance, members hope that he will make further batting and bowling contributions in the drive for the First XI to progress to a higher level in the Kent League.